The second half of 2022 has been very exiting!
Our team has kicked-off 4 new research projects. In short, the projects are the following ones: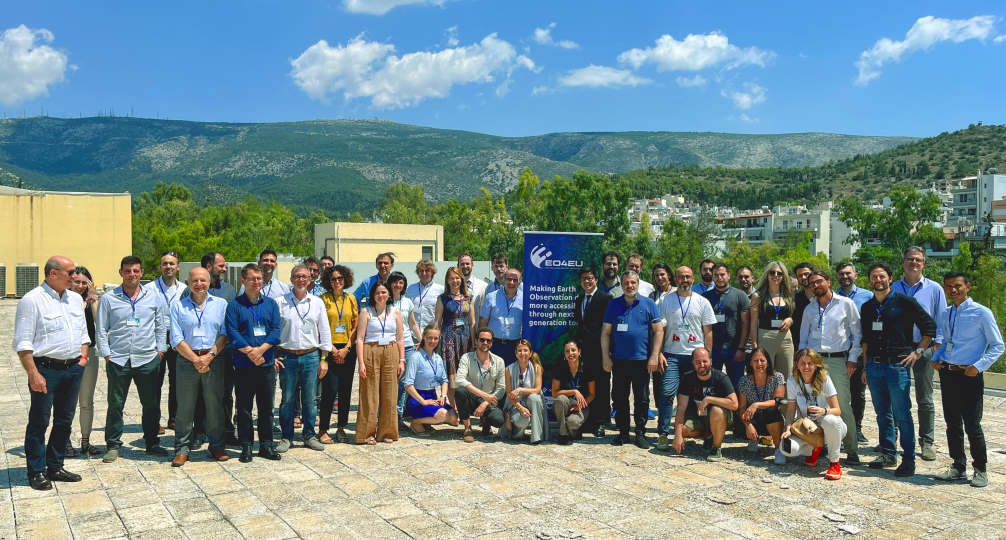 EO4EU was the first project to start, with our team's members attending the kick-off meeting in Athens, Greece in June 2022. The project's full name is "AI-augmented ecosystem for Earth Observation data accessibility with Extended reality User Interfaces for Service and data exploitation".  You may find more details regarding the project and our team's contribution in the linked pages.
Automated Bridge Defect Recognition is a synergistic effort initiated by the company LeanBI. LeanBI currently offers a platform for automated inspection of bridges based on computer vision and on the use of a digital twin. The project will rely on recent advancements of Machine Learning models in order to achieve a high defect detection rate, while requiring only a tiny fraction of the volume of annotated data used nowadays.
The SNF funded project Learning generative models for molecules can be seen as continuation of the research line that was initiated within the Innosuisse project, Smell. That project was the trigger that initiated a profoundly studied research direction on generative models on discrete structures, which led to relevant publications such as this one and this one in NeurIPS 2020. In this project, we will have the opportunity to study this domain in a profound and systematic way, and to maintain a dialog with the exiting ongoing advancements in the field at an international level.
The project "MIGRATE - A Multidisciplinary and InteGRated Approach for geoThermal Exploration", or in short, MIGRATE, is a Synergia SNF project. This project concerns, as the name of the funding tool betrays, an interdisciplinary and synergistic approach of research.  The team of Prof. Matteo Lupi,  from the Earth and Environmental Sciences department of the University of Geneva and  that of Prof. Domenico Montanari, from the Institute of Geosciences and Earth Resources National Research Council of Italy (CNR), will be our συνεργοί, that is, our co-workers. MIGRATE is a multidisciplinary project articulated around the three distinct and yet complementary domains of geology, seismology and machine learning. The goals of MIGRATE are to streamline passive seismic exploration procedures by developing new analysis methods that remove human bias, and to have significantly increased reproducibility and reliability, while addressing relevant scientific questions. 
---
These projects have provided us with a fresh breeze of new subjects, new collaborations and new team members!
In addition to the new projects, the team is continuing advancing a set of ongoing exciting projects:
SimGait project, in which we develop machine learning methods for the modelling of pathological human locomotion.
IAI project, the Innosuise project in which our team collaborates with ABB, focusing on

 predictive maintenance.

LiBertaS, a project funded by the Halser Foundation, that aims to liberate the access of Location Based Services (LBS) to the highly accurate fingerprinting methods in business practice, by greatly downscaling the data volume needed for their operation.
Stay tuned with dmml, as more exciting news will be arriving soon!!!